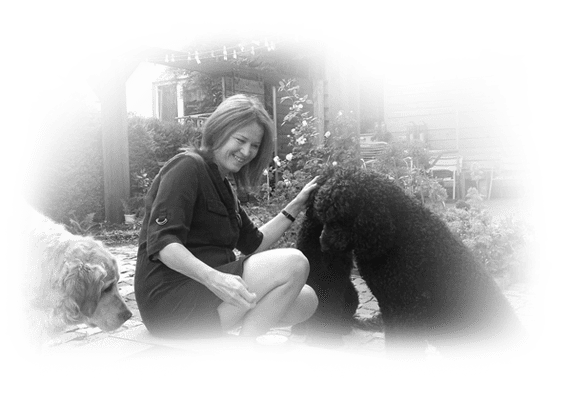 My name is Marcela and I am the founder of Dog Embroidery Shop. I have been in a digitizing business all my professional life and now I have finally decided to give it a shot and start creating and selling under my own name!

A big part of mine and my family's life has been influenced by animals. Animals, nature and art are my daily source of inspiration and I am lucky to say that I am surrounded by inspiration every day.

Experience from previous years has showed me that many of you who love animals and appreciate the beauty of nature want to carry a part of it close to you all the time, to preserve memories for the future...and I am here to help you with this!
Embroidery
My main focus is at stock design of photorealistic portraits of dogs, cats and other animals which is then used to program the embroidery machines.

You can choose from a large selection of dog and cat breeds here in our eShop.

I will be adding new designs regularly. If you wish to be informed about new designs every other month, sign up to my free newsletter!

I also provide embroidery Custom Digitization Services for businesess and individuals. If you want a well-made embroidery design of your logo, or a personalized gift such as picture or text, let's see what I can do for you!
Oil Paintings
On top of that I have decided to enrich the offer with a small selection of my own oil (on canvas) paintings.

Maybe, you have always dreamed to have an artistic memory of your precious pet, or you wish to surprise your loved ones with a personal gift. I prepared some examples for you to see, how amazing a pet can look in oil painting. Naturally, I can paint your own fur baby, based on a photograph.

I am an admirer of many different artists and painting reproductions of their work has always been my passion. If there is a painting you wish to have on your wall, or to offer to your dear ones, let's discuss!

All paintings on order are upon agreement.